There is no doubt that the business world has changed almost beyond recognition over the last nine months. The global pandemic and national lockdowns have changed the way that businesses have had to work. The benefits of translation services for businesses have never been so clear as they are now.
Sadly for a lot of companies, the COVID-19 pandemic has forced them to close their doors. But for those who have been brave enough and – let's face it – lucky enough to be able to capitalise on them it has presented a number of opportunities.
Putting aside those who were already manufacturing products like PPE and hand sanitiser, there is one industry that has benefited more than any other from the new ways of working that have been forced on us all. [source]
E-commerce
I guess we're all fully aware of how well Amazon has done this year. When your government forces the entire population to stay indoors, and then closes all the shops, you are faced with finding the things you need online. Most people are going to head straight for the most obvious supplier. What that means is that Amazon did amazingly well. Between mid-March and the end of June their stock prices grew by over $1000.
But it isn't just them that have benefited.
The lockdown has brought a growing awareness of the negative environmental impact of big business. With clear water flowing in Venice's famously dirty canals, blue skies over Delhi, and videos of wild animals wandering through deserted city streets going viral, it has forced a lot of people to consider the impact their previous lives had on the planet we all share.
What that has meant is that a host of new e-commerce businesses with a focus on sustainability have sprung up almost overnight.
Time to choose
With more time than ever before on their hands, and the entire internet at their fingertips, buyers have been able to choose a supplier who shares their own values. If you want to buy locally sourced products and have them delivered to your door then that is perfectly possible. But if you want to buy products that are made on the other side of the world directly from the people who make them in order to ensure they get a fair price for their work, then that's possible too. It's no longer a case of buying a bag of Fairtrade coffee from the local supermarket and congratulating yourself for helping.
You can buy coffee direct from the grower. You can buy it from a small family-run roasting house down the road that works directly with the growers. If you choose to, you can buy it from an ethically run business in Denmark. A business that sources beans directly from a grower in Ethiopia and ships to the UK.
Being forced to do everything digitally has opened the eyes of consumers to the fact that they genuinely have a choice. A truly global choice.
And that is where translation comes in.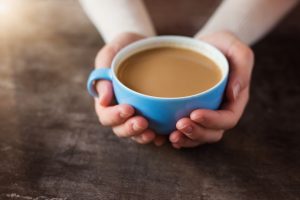 A global audience
It is estimated that over two billion people speak English worldwide. It is by far the most common language spoken, but sticking with the example of coffee from earlier, Spanish is probably the next language that springs to mind.
Spanish is the official language of
Puerto Rico
Argentina
Bolivia
Chile
Colombia
Costa Rica
Cuba
Dominican Republic
Ecuador
El Salvador
Equatorial Guinea
Guatemala
Honduras
Mexico
Nicaragua
Panama
Paraguay
Peru
Spain
Uruguay
Venezuela
– many of which are in the global coffee belt. With over 450 million native speakers worldwide, having a website that has both Spanish and English options for your coffee beans opens you up to a much bigger potential audience.
Where are your customers?
Even the most cursory online search, however, shows that the nations drinking the most coffee per capita are Scandinavian. [source] In Finland alone it is estimated that the population of 5.5 million people each drink the equivalent of 12kg of beans every single year. That is 66,000,000 kilos of coffee being consumed by a nation that speaks neither English nor Spanish. The potential benefits of translating your e-commerce website into Finnish are immediately clear.
The basic fact is that if you limit your language, you limit your potential customers. And in a world that is existing more and more on digital platforms, that is not sensible.
It might seem counter-intuitive to look to expand your market in the middle of a global pandemic, but, due to the restrictions on movement that have been put in place, logistics companies have significantly increased their capacity for door-to-door, contactless collection and delivery. It has never been easier to arrange for items to be shipped from anywhere, to anywhere at the click of a mouse.
The language of the Internet
There is no denying that English is the primary language of the worldwide web. Over 60% of the sites are in English, with varying amounts of information available in other languages.
What that basically means is that there is a competitive advantage available for anyone wishing to take it.
If you are competing with 60 sites in English, there are likely to only be 2 in German, 1 in Italian, and none at all in Swedish. With a population of over 83 million people in Germany alone, that is a potentially huge market waiting to be tapped by anyone with the courage to go for it.
Benefits of translation for marketing
You don't have to dive straight in, though. You don't have to commit to translating your entire digital presence. It is clear that video is currently the most effective medium for online marketing, and captions are essential for any video that is likely to be viewed on social media (over 90% of Facebook videos are watched with no sound), so why not look to have multi-lingual subtitles on your marketing videos?
At STAR we've been helping people make the most of the global opportunities that come from being able to communicate in multiple languages for many years now.
Why not get in touch? We can have a chat about how the benefits of translation can help you start to reach the potential you didn't even know your business had.